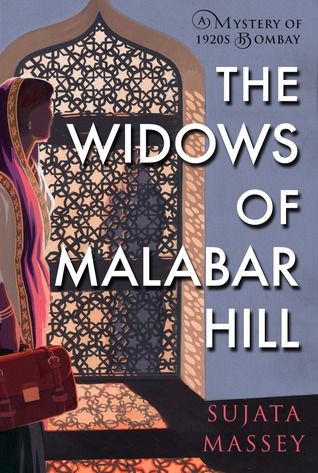 I really liked this book. I'm not typically a big mystery fan, but I am on an India kick. I can't stop eating Indian food and reading Indian books. Also, this particular mystery book also went back in forth in time to talk about Perveen's personal life as well and I liked that. She had an arranged marriage, sort of. It was a marriage she arranged herself with a man she met through a classmate. More on that if you read the book.
Perveen is a female solicitor in India, not to be confused with a lawyer. She cannot pass the bar or practice law in court because she is a woman. However, in one particular case where there are 3 widows who cannot religiously speak to or be seen by men, she finds her niche. So begins the book. There's death and intrigue and lots of girl power. I wanted to write female power but that sounded wrong. Why girl power? Woman power! Lots of woman power. Read it!
I hope the little icon in the upper right hand corner of the cover is to imply that there will be more books in this series; Mysteries of 1920s Bombay : I am here for you. I would definitely read more about Perveen.
BookRiot 2018 Read Harder Challenge : a book set in or about India (I used the for a Place for Us but this one is actually set in India so I'm using it again)
Popsugar 2018 Reading Challenge : a book about feminism