I'm reading so many things right now. I wish I had a photo of my TBR pile. You'd faint. Most of them I haven't even opened. But, the ones I'm currently 100+ pages into are..
Sleeping Giants by Sylvain Neuvel. I thought I was going to use this book for BookRiot 2018 Read Harder Challenge science fiction book by a female author with a female lead but alas, Sylvain is a man. Damn him! It is a trilogy, and the third book just came out so I feel good about starting it. I hate starting trilogies that aren't complete and then having to wait. Like Scythe. WHY?!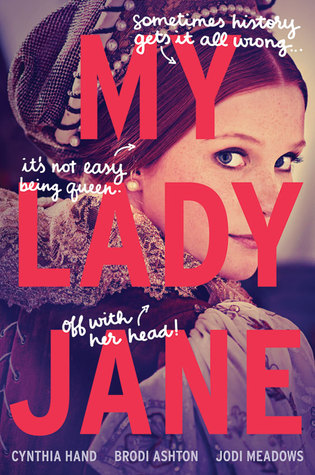 My Lady Jane is written by lots of people. I'm listening to this on audio and it is hi-lar-ious. The reader is so funny and really goes all out with her dramatic reading. I think I would like this less if I wasn't listening to it, it needs the voices. I find the story to be hilarious and I can't wait to read more about Jane Grey afterwards to see what's really true. Because (shocker) I'm not aware of this part of England's history. I picked this up because I want to read the second in this series, although not really a series because they stories don't continue with the same characters. I have a feeling I'll like the second one even more, My Plain Jane, because it's about Jane Eyre. And I actually know that story. Very well actually.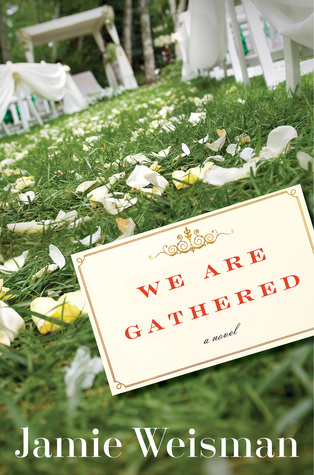 These last two I haven't started yet. But I heard about them on Tuesday's All the Books. They came out this past Tuesday. And they sound great. Visible Empire is about a real historical event in Georgia where 100 prominent individuals died and that aftermath. We are Gathered is about a wedding from the perspective of the guests. I love weddings and multiple POVs so I think that's a guaranteed win.
Last, I have The President is Missing. I'm not sure there's ever been a James Patterson book where the second author's name is the same size as his. That's all I'm saying.